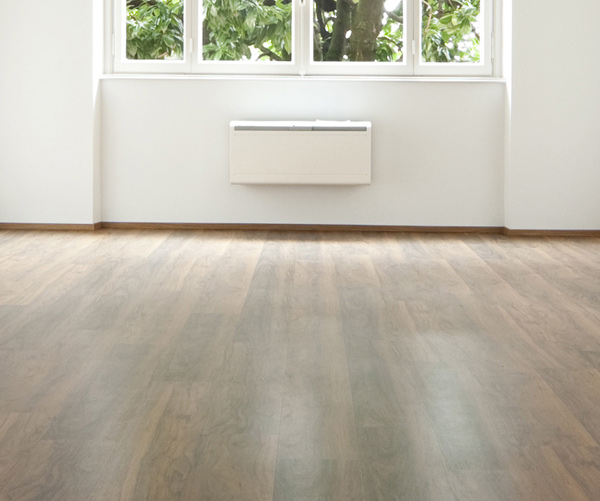 We are the experts when it comes to hardwood flooring in Niagara Falls, Ontario. Offering complete flooring services, including sales, flooring installations and hardwood repairs for both commercial and residential needs, it's no wonder why so many home and business owners in Niagara call on Golden Eagle.
Golden Eagle Hardwood Flooring is a family-owned and operated business which was established 1966. We take great pride and honour in our work by offering high-quality product and finishes that last for years. We always strive to complete each job to perfection and to make our customers completely satisfied. With our experience and expertise, we're confident we can give you the floor you've always dreamed of!
Hi Mathew, I wanted to thank you for the excellent job that you did on my flooring. I am really pleased with everything and it looks brand new now and worth every penny to get it done. I particularly wanted to thank you for the professional manner in which you undertook your business, starting and finishing the job on time, but also of equal importance, that you cleaned up everything before you left, you couldn't even tell you guys had been in there. Thanks again!
by Dave P, Port Colborne
Golden Eagle was such a pleasure to work with. Hard working, punctual and always had everything cleaned up at the end of the day. Very professional. Competitive pricing. I wouldn't hesitate to hire them again. We have a heritage house and l was convinced l needed new hardwood. Matt reassured me that they could bring the floors back to life and they did!! Thank you!
by Halina, Port Colborne
The crew did a fantastic job at our place, there was some extra work to do and they didn't even charge us much to do it… Great crew in and out and the finish is the talk of the neighbourhood…..Thanks guys. 
-Alex Deg
Matt has done flooring in the unit I rent, he does very nice work and handles things in a professional manner, I have recommended him to friends and family for his reasonable prices and his hard work.
– Jason Baril
Hello,
Golden Eagle Hardwood Floors is a great company. Matt was very friendly and personable. He was knowledgeable and very informative.  He took 100 year old hard wood and made it look like new. 
– Krista Teneycke 
I was referred by my father to contact Golden Eagle Hardwood Floors to finish two rooms in my home. I called and spoke with Matt who was very polite and booked an appointment for a quote at my convenience. He stopped by and gave me a quote I could not turn down. The team finished the job in one day, left behind no mess and gave me specific instructions to ensure the floor would stay pristine. Absolutely professional in every way, my floors turned out amazing and I could not be happier with the whole process. 
– Patrick Scodellaro
Hello, sorry, just getting back to you now as we were away.  We hired Golden Eagle to do our floor.  Met with the young man (sorry, just can't think of his name, I feel bad about that, but wanted to get this recommendation for his company out asap).  
Anyway, we were impressed with the owner's punctuality to quote, start and finish the job to our satisfaction. He and we were kept updated of all plans toward the job, and any changes or concerns we had as the job was being done, as this was the first, almost entire house of hardwood that we had hired someone to do.
We would recommend this company, in that the job at finish looks great, during the process it was explained and any questions were answered with attention to detail, a great finished look. This company/young man was happy with the job, when we were completely satisfied. Looks good! and I have already recommended them to a co-worker. 
– Jim & Laura, Fort Erie
To Whom it may concern; 

Apologies that this is late in coming! I am writing to provide a testimonial for Golden Eagle Flooring, of Niagara. 

I purchased an historic home in St. Catharines. The original hardwood flooring was in the home, the house was built in 1859. The floors were in desperate need of being done, given that there was no consistent colour throughout the ground floor and it looked as if they had not been done in some time. Matt and his father did the work, and the results, simply put, were astounding! The floors look incredible, and the attention to detail that they took was evident in the end result! I still have to do our 2nd floor and needless to say, I will not look elsewhere but bring them back again! If I can provide any further information, please let me know! 


Best regards,
Dr. Paul Sheppard
I would recommend Golden Eagle for your flooring needs. We had them refinish the hardwood of our entire main floor (living room, dining room, bedrooms, front porch) for a fair price. It was obvious that they are experienced and know what they are doing.  They were very clean and left no dust. Showed up when they said they would and were very easy to get a hold of and answer any of our questions. They clearly take pride in their work and want you to be happy with the final result. Any concerns will be addressed right away. He even offered to touch up any spots after our move in day. We are very happy with the final product and the customer service. We would use them again the future!  
– Shiva Ghoujalou
Hello, We bought our first home in Welland and it had all original pine hardwood floors from the 1960's. We had Matt from Golden Eagle come to give us an estimate that we couldn't refuse! Extremely fast, professional and reasonable. We wanted the hardwoods sanded down with an oil finish to keep with the character of the home. We also wanted the floors done as soon as possible so we could move in and Golden Eagle abided by our tight deadline with a quality job and very little mess. I was comfortable leaving the guys in our home to finish the floors and they did an amazing job in such a short amount of time! They were always early and kept in contact throughout the job, ensuring that we were on the same page with timelines and decisions. It was crazy to see the transformation and everyone that visits is so surprised at how great they look compared to before. The floors are exactly what we had envisioned, and more. I suggest Golden Eagle to anyone that asks, and we are so pleased that we chose them. 
Thanks so much, Sonia & Mack
I have worked with Matt and his company on past projects and been very impressed and satisfied with the results. The last project involved floor that we and the customer thought were beyond saving and Matt brought them back to a showroom finish. He is punctual, thoughtful of the customer and other trades, leaves the site clean and free of debris. I would highly recommend him.
Sincerely, Roger Waterman